Cambridgeshire Chamber of Commerce provides local businesses with a networking platform and access to a range of services including legal, training, advice and export guidance.
We delivered the first members site for the chambers in 2009, which stood the test of time. We relaunched a new site in 2019 focused on improving the member experience.
UI design
Bespoke integration
Membership portal
WordPress development
User experience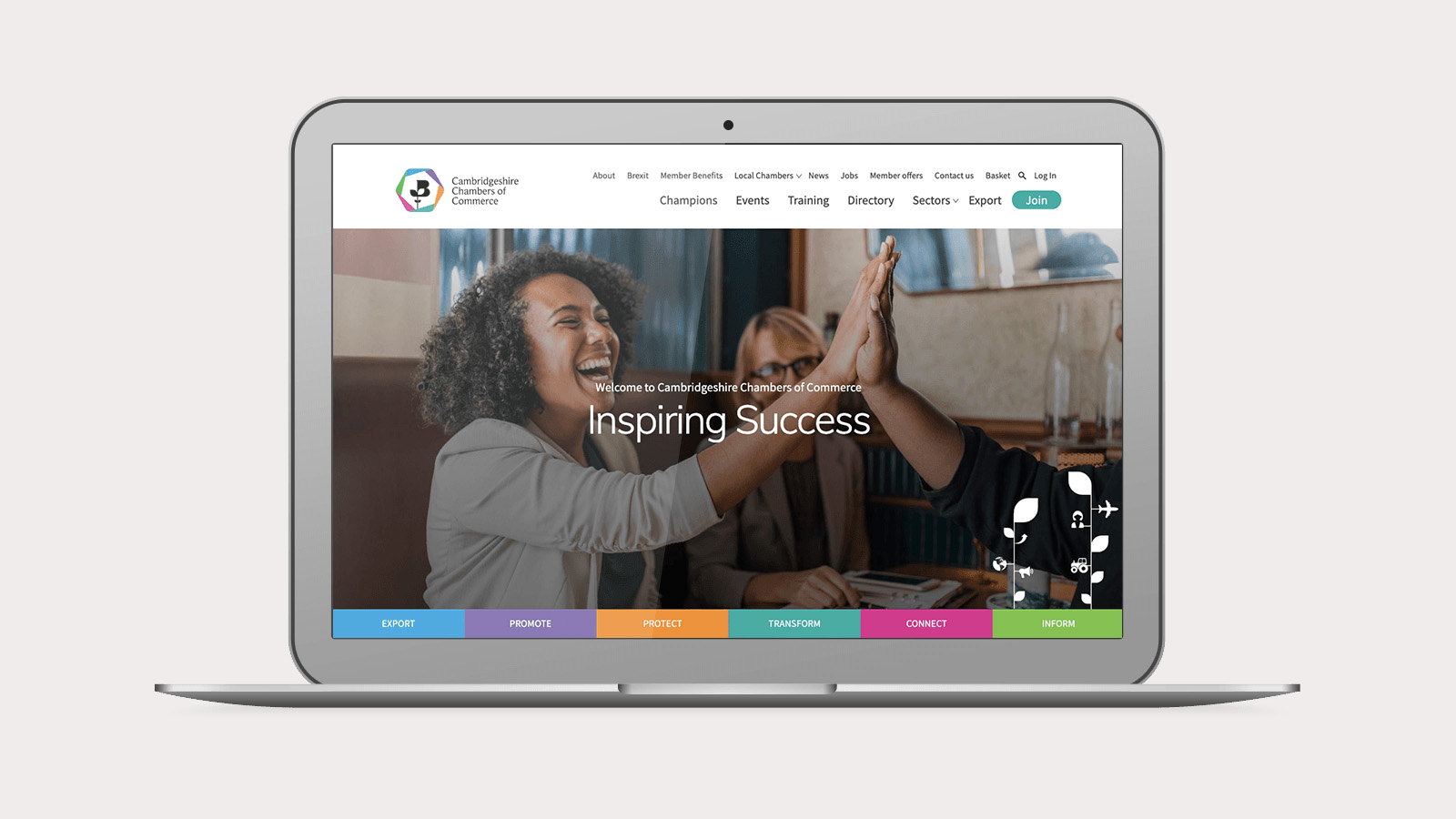 Self service experience
To deliver an awesome UX for members we focused on enabling them to self-serve.
The new site allows members to upload jobs, events and news to be published on the site, along with managing company profiles, users and event registrations.
An improve content hierarchy and categorisation helps deliver a great UX, specifically for the six local areas within the Cambridgeshire Chamber.
Bespoke CRM integration
The website includes a bespoke integration with a specialist CRM, Chamber Track.
We worked closely with the vendor of the legacy CRM to architect the most robust solution, which includes a middleware data-bridge linking the Linux-based website with the Windows-based CRM.
We overcome complex hurdles with data quality, character encoding, security and processes throughout the project, but we love a challenge.
We've worked successfully with Granite 5 for many years. When it came to building our website, they helped us understand what was possible and steered us in the right direction to help us meet our business objectives. They're a great company to work with too – honest, great communicators and committed to creating the very best result for their customers.

Cambridgeshire Chambers of Commerce